About Us
Hal Brickman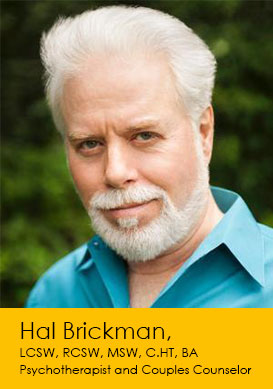 Hal Brickman, LCSW-R, C. Ht., the Director and founder of Professional Couples Counseling of Long Island, is an experienced and highly respected psychotherapist. He received his M.S.W., from Fordham University Graduate School of Social Services in 1975. In 1979, Hal was awarded a Certificate in Psychoanalytic Psychotherapy from the prestigious Long Island Institute of Mental Health's 3 year post-graduate training program. Hal Brickman has supervised staff psychotherapists for over ten years.
Hal's literary contribution to the field of Psychotherapy has been embraced by Psychotherapists worldwide and has been translated into six foreign languages. He has been invited to appear as a featured guest on David Letterman's Late Nite on two separate occasions. Hal was also invited to appear as a guest on a television health show pilot hosted by Dr. Rock Positano of The Hospital of Special Surgery.
Allia Brickman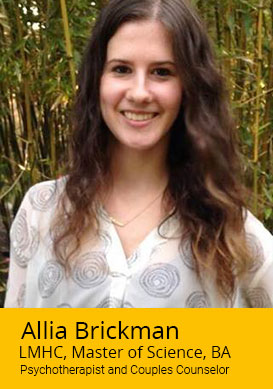 Allia Brickman, LMHC is a highly accomplished couples counselor with a structured yet warm approach. Her extensive experience involves working with couples to improve communication, trust, and intimacy. Ultimately, her focus is on helping you find a teammate within your partner.
Allia has done wide-ranging research in the field of psychology, primarily studying the nature of romantic and familial relationships. She has brought this cutting edge research to her guiding and empathic approach with couples looking for lasting change.
Certifications: Crisis Helpline Listener- certified to work with patients dealing, with suicide, sexual assault, and other crises (2011)
LGBTQ Competency Training (2014)
Hal Brickman's areas of Speciality are :
Individual Psychotherapy
Couple's Counseling
Child, Adolescent Therapy
Women's Issues
Treatment Focus :
Self-esteem/Identity
Anxiety & Depression
Depression Treatment Long Island
Relationships/Intimacy
Anger Management Long Island
Career/Job
We welcome e-mail and phone inquiries.
Professional Couples Counseling of Long Island
Long Island Location :
23 Linwood Road South Port Washington, New York 11050
Phone: (516) 439-4282
Queens Location :
110-50 71st Road Forest Hills, NY 11375
Phone: (516) 439-4282