Professional Counseling in Forest Hills, NY
Alpha Psychotherapy Center Queens, NY location is convenient to Forest Hills, NY. We are recognized experts in providing Psychotherapy for Women's Issues, Marriage Counseling and Couple's Counseling. We invite you to phone us to schedule an appointment.Contact Long Island Psychology Center.
At Alpha Psychotherapy Center of Long Island, we offer focused treatment in the areas of self-esteem & identity, anxiety, depression, relationship, intimacy, career and job.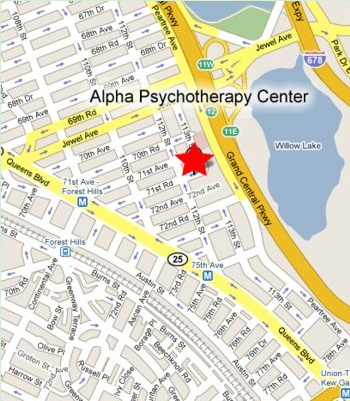 Alpha Psychotherapy Center
Long Island Location :
1129 Northern Blvd Suite 404, Manhasset, NY 11030
Phone: (516) 439-4282
Email:[email protected]
Queens Location :
110-50 71st Road Forest Hills, NY 11375
Phone: (516) 265-7069
Email:[email protected]